Tree Stump Grinding in Macon, GA
Twisted Tree Service offers safe, quality, and affordable tree stump grinding services in Macon, GA and surrounding areas. Contact us today at 478-550-3504 for a free, no-obligation quote.
Tree stumps are not only unsightly but also dangerous. Besides potentially causing injuries, they are notorious for being breeding grounds for pests that can infest not only your lawn but also your home. However, tree stumps can be very hard to remove. You may think that you have gotten rid of them, but their roots may still be growing underground. This is the reason why professional stump grinding and root removal are needed to completely get rid of pesky stumps and prevent pests from infesting your Macon, GA property.
Expert Stump Grinding and Root Removal Services
Stump grinding and root removal must not be done haphazardly due to the many risks and dangers associated with these tasks. If not done properly, stump grinding may actually cause some serious problems. For instance, there is an increased risk of fire or accidentally cutting into underground pipes while trying to remove unwanted tree stumps. These are only some of the many reasons why it is wise to hire a professional tree company like Twisted Tree Service to safely and efficiently remove stumps and other tree remains from your lawn.
Reasons for Stump Grinding and Root Removal in Macon, GA
You may think that tree stumps are not too big of a deal, but they are actually very hazardous. Here are the reasons why you should get rid of unwanted tree stumps on your property.
Tree stumps are a trip hazard
–  Your yard is a place for your family and guests to enjoy but it can be dangerous if you have an old tree stump sticking out in the middle of it. You would be fortunate if the result would only be minor scratches, but tripping on tree stumps may potentially cause serious accidents and injuries. 
Tree stumps are unsightly 
– Having unappealing tree stumps sticking out in your yard automatically decreases the beauty of your property. In the same manner, getting rid of tree stumps completely helps your lawn look better. This boost in aesthetic appeal even increases the resale value of your property.
Tree stumps attract pests
– Tree stump removal is a crucial step in pest prevention. In fact, a decaying tree stump provides an ideal breeding ground for pests like ants, termites, and rodents. Removing tree stumps from your yard helps protect your family and your property from pest invasion and infestation. 
Tree stump roots keep growing
– The roots of a tree stump can continue to grow while remaining unseen. Their roots can grow unnoticed and eventually encroach on your property and underground pipes, causing extensive damage. Tree stumps should immediately be removed to prevent this situation from happening. 
Call Twisted Tree Service Now for Professional Stump Grinding and Root Removal in Macon, GA
Here at Twisted Tree Service, we are ready to deal with all of your stump grinding and root removal needs. Our team of tree experts has all the equipment, skills, and experience needed to make sure that your tree stumps are removed safely and efficiently. 
We are a family-owned and operated business committed to providing the local community with quality services at affordable prices. We are very transparent with our rates and don't do bait-and-switch pricing so you don't have to pay extra for something that you did not ask for. You can also rest assured that we will finish the job on time and leave your yard and landscape intact. 
We provide high-quality tree stump removal services at budget-friendly rates. Call us today at 478-550-3504 to learn more about our top-notch services. You may also send us a message for a free initial consultation and estimate.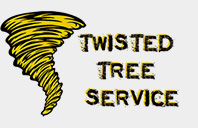 Our Emergency Tree Removal specialists are on call 24 hours a day, 7 days a week to assist with any dangerous tree situation. We provide all types of tree trimming and tree removal services for homes and businesses: