Professional Storm Cleanup Service in Macon, GA
Twisted Tree Service is always ready to respond and help you whenever natural disasters strike. We pride ourselves in having a storm cleanup crew that will safely and efficiently clear away fallen trees and other debris from your Macon, GA property. Call us today at 478-550-3504 to speak to one of our friendly tree experts.
Not all storms are the same. Some bring a little rain, while others can have devastating effects on homes and businesses. The combination of strong winds and heavy rain can potentially lead to fallen trees, power outages, and extensive property damage. 
The problems that storms can leave in their aftermath should not be ignored. However, they are best left in the hands of certified professionals, especially if you do not have the necessary skills and equipment for the task. Fortunately, Twisted Tree Service is always ready to take immediate action after a big storm. Our professional cleanup team has been trained and equipped to safely get rid of any hazardous trees and other debris on your Macon, GA property.
Contact Twisted Tree Service today at 478-550-3504 to learn more about our quality and affordable storm cleanup services.
Reasons For Hiring an Expert Storm Cleanup Company
There are many reasons why storm cleanup is best left to the professionals. They include:
Convenience

–

Removing fallen trees and debris is a difficult, stressful, and time-consuming task. Leaving it in the hands of professionals like Twisted Tree Service ensures that you will have a fast, efficient, and stress-free storm clean up experience. At Twisted Tree Service, they can clean up your property quickly but without compromising quality.
Damage Prevention

–

Professionals can properly assess the damage that your trees have suffered after a storm. They can determine what action needs to be immediately taken to mitigate any further damage. Tree experts like Twisted Tree Service will also ensure that the remaining trees in your property are all structurally sound.
Safe

–

Cleaning up after a storm is a potentially hazardous task that may result in serious injuries. At Twisted Tree Service, we will get things done quickly without compromising your family's health and safety. Our team is committed to providing you with safe and efficient solutions to quickly bring back your property in its pre-storm condition.
Choosing the Best Storm Cleanup Company in Macon, GA
If you want to receive the best storm cleanup services available in Macon, GA and the surrounding areas, look no further than Twisted Tree Service. We have all the tools and equipment needed to safely remove any fallen trees or debris that a storm can leave behind. We also provide a wide variety of quality and affordable tree services such as tree trimming, tree pruning, stump grinding, tree removal, and many more. At Twisted Tree Service, we are also fully licensed and insured so you do not have to worry about any mishaps or accidents that may happen while we are working on site. 
Whether it is for your home, office, or business, Twisted Tree Service has got your back. Just give us a call and our team of certified tree experts will be there to assist you in no time.
Call Twisted Tree Service Today
We are just a phone call away. Our team at Twisted Tree Service is ready to assist you 24/7 if you are in need of high-quality and budget-friendly storm cleanup services in Macon, GA, and the surrounding areas. Call us now at 478-550-3504 for a free initial consultation and a no-obligation quote.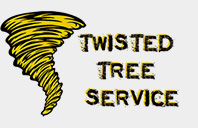 Our Emergency Tree Removal specialists are on call 24 hours a day, 7 days a week to assist with any dangerous tree situation. We provide all types of tree trimming and tree removal services for homes and businesses: