Professional Tree Removal Service in Macon, GA
If you need to get rid of undesirable trees from your Macon, GA property, Twisted Tree Service is here for you. We provide professional tree removal services at budget-friendly rates. Call us today at 478-550-3504 for a free, no-obligation estimate.
Here at Twisted Tree Service, we believe that trees should be taken good care of. For this reason, we always tend to consider tree removal as our final option. However, when trees develop unfixable issues or begin to pose a threat to public health and safety, we are prepared and equipped to get rid of them.
Cutting down a tree is not an easy thing to do. In fact, it is a dangerous and difficult task that takes a lot of time and effort to accomplish. The exact amount of time needed to take down a tree depends on various factors such as tree size, location, and other vegetation surrounding it. However, you do not need to worry as Twisted Tree Service can deal with any tree removal project with the help of our expert team that uses only the latest tree removal tools and equipment in the market. We provide professional tree services for both residential and commercial properties in Macon, GA and the surrounding areas.
When Do You Need Tree Removal?
Homeowners have a responsibility to make sure that their trees are not causing any problems to other people and properties. You can look out for the following signs to identify whether your trees are posing any health or safety risks to the general public.
Hollow Trunk

Pests and Fungi

Significant amount (>30%) of damaged or dying parts

Structural Instability

Storm Damage

Extending Towards Power Lines
If you see any of these signs, you should call your local tree service provider immediately to deal with current issues and prevent potential problems. 
Why is Tree Removal Important?
Trees contribute a lot to ecosystems and also enhance the beauty of your property. However, once they develop certain issues, they will cause tons of problems that cannot be ignored. Dead or decaying trees are a perfect breeding ground for all kinds of pesky pests including ants, termites, and rodents. A pest infestation and invasion can only be prevented by getting rid of pest-ridden trees. In addition, structurally damaged trees may cause extensive damage to people and properties. Hiring a tree removal expert like Twisted Tree Service enables you to properly assess tree damage and determine if your tree already needs to be removed.
Trees may also have to be cut down to make space for new construction projects. If neglected, they may obstruct and cause delays to the construction process. Expert tree removal service providers such as Twisted Tree Service have the skills and experience needed to safely and efficiently get rid of trees in preparation for construction.
Choosing a Tree Removal Service in Macon, GA
Tree removal should not be done haphazardly. It is a process that requires the proper equipment, skills, and experience to be done safely. There are also local rules and regulations to consider when removing trees. When people consult with a professional tree removal company like Twisted Tree Service, they will be able to account for all these factors.
If you need a professional tree removal service in Macon, GA and the surrounding areas, look no further than Twisted Tree Service. We are a fully licensed and insured tree service provider offering top-quality and budget-friendly tree removal services. We also make use of the latest tools and equipment to ensure that our services are provided safely, properly, and efficiently. 
Contact Twisted Tree Service Today
At Twisted Tree Service, we do not only try to provide our clients with the best tree removal services but also strive to give top-notch customer service all the time. Call us now at
478-550-3504 for a free estimate and more information
about our professional tree removal services.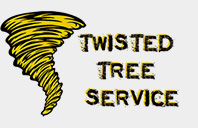 Our Emergency Tree Removal specialists are on call 24 hours a day, 7 days a week to assist with any dangerous tree situation. We provide all types of tree trimming and tree removal services for homes and businesses: