24/7 Emergency Tree Service in Macon, GA
If you suddenly find yourself with a tree-related emergency, our team of certified tree experts is always ready to help. If you need emergency trimming and pruning, or emergency tree removal in Macon, GA, Twisted Tree Service has got you covered. Call us anytime at 478-550-3504. 
The aftermath of a storm can be very devastating. This is especially the case when you have structurally compromised trees on your property. Dealing with a tree emergency is a task that requires specialized skills and equipment to execute safely and efficiently. This is the reason why it is wise to hire a trusted tree service company like Twisted Tree Service to professionally restore your trees into their pre-storm condition. At Twisted Tree Service, our team is always ready to respond to your tree-related emergencies in a matter of minutes. We can properly assess your trees and mitigate any safety hazards that can cause injury to people and damage to properties.
Our emergency response team can restore your property to its glorious condition in no time. Call us now at 478-550-3504.
When are Emergency Tree Services Needed?
Emergency tree services are useful in a wide variety of situations. 
You have sick or dying trees

– Diseased or dying trees pose a lot of potential danger that should not be ignored. If you have sick or dying trees, call your local tree expert for emergency tree trimming, pruning, or removal to eliminate safety hazards and minimize any further damage.
Your trees have become safety hazards –

Trees are usually harmless but they can grow too much and too close to power lines and other properties. At Twisted Tree Service, we provide emergency tree services to prevent your trees from becoming hazardous. We will make sure to protect your family and property, and at the same time, prevent you from incurring any liability risks. 
Your trees have been damaged by a storm

– The combination of heavy rains and strong winds that storms bring can damage even the sturdiest of trees. After a big storm, it is important to call your local tree expert immediately to make sure that your trees are not posing any health or safety hazards to the general public. 
You plan on selling or renting out your property

– Create the perfect ambiance for your home or business to attract potential buyers or tenants with the help of emergency tree services. Whether you are looking to enhance your property's curb appeal or upgrade the overall look of your outdoor spaces, Twisted Tree Service can make it happen. 
After A Big Storm, You Count on Twisted Tree Service
Twisted Tree Service is fully prepared to deal with any damage that your trees may suffer when storms happen. We have the specialized skills, experience, and equipment to help you with any kind of tree emergency. We are also fully licensed and insured so you do not have to worry about any problems that may occur while we are working on your property. We also offer a wide range of emergency tree services including tree trimming and pruning, tree removal, post-storm assessment, debris disposal, and more.
We are fully committed to restoring your property to its pre-storm condition as quickly and efficiently as possible while adhering to strict occupational safety and health standards.
Just give us a call and we will not stop until your outdoor spaces are clean and safe again. 
Call Twisted Tree Service Now
If you are looking for prompt and reliable emergency tree care services in Macon, GA and the surrounding areas, Twisted Tree Service has got your back. We are just a phone call away. Contact us now at
478-550-3504 to learn more about our services.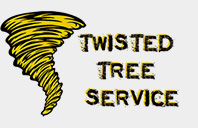 Our Emergency Tree Removal specialists are on call 24 hours a day, 7 days a week to assist with any dangerous tree situation. We provide all types of tree trimming and tree removal services for homes and businesses: